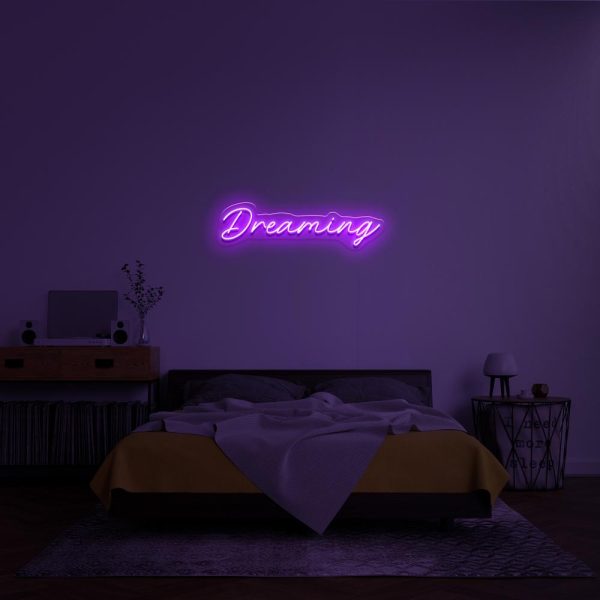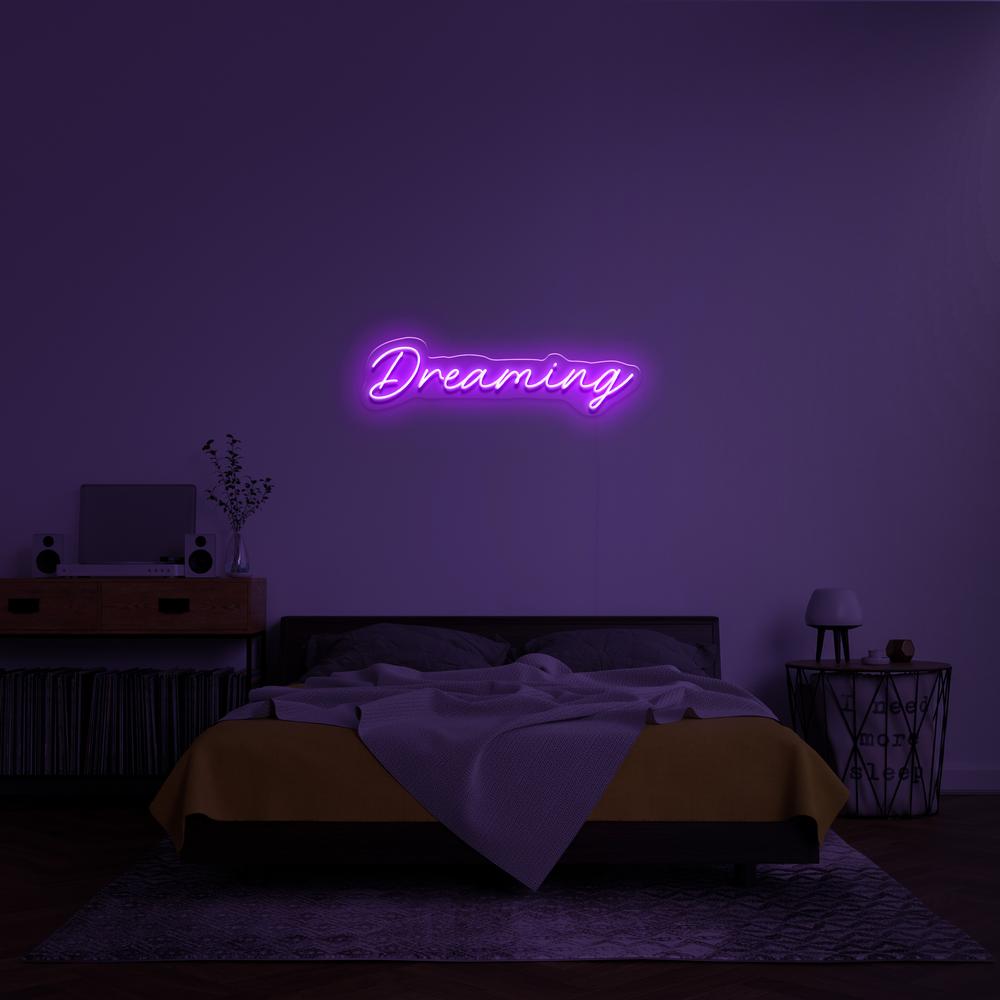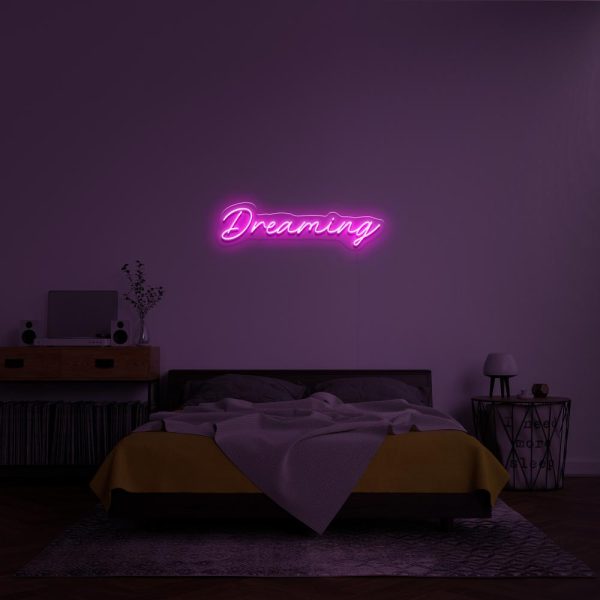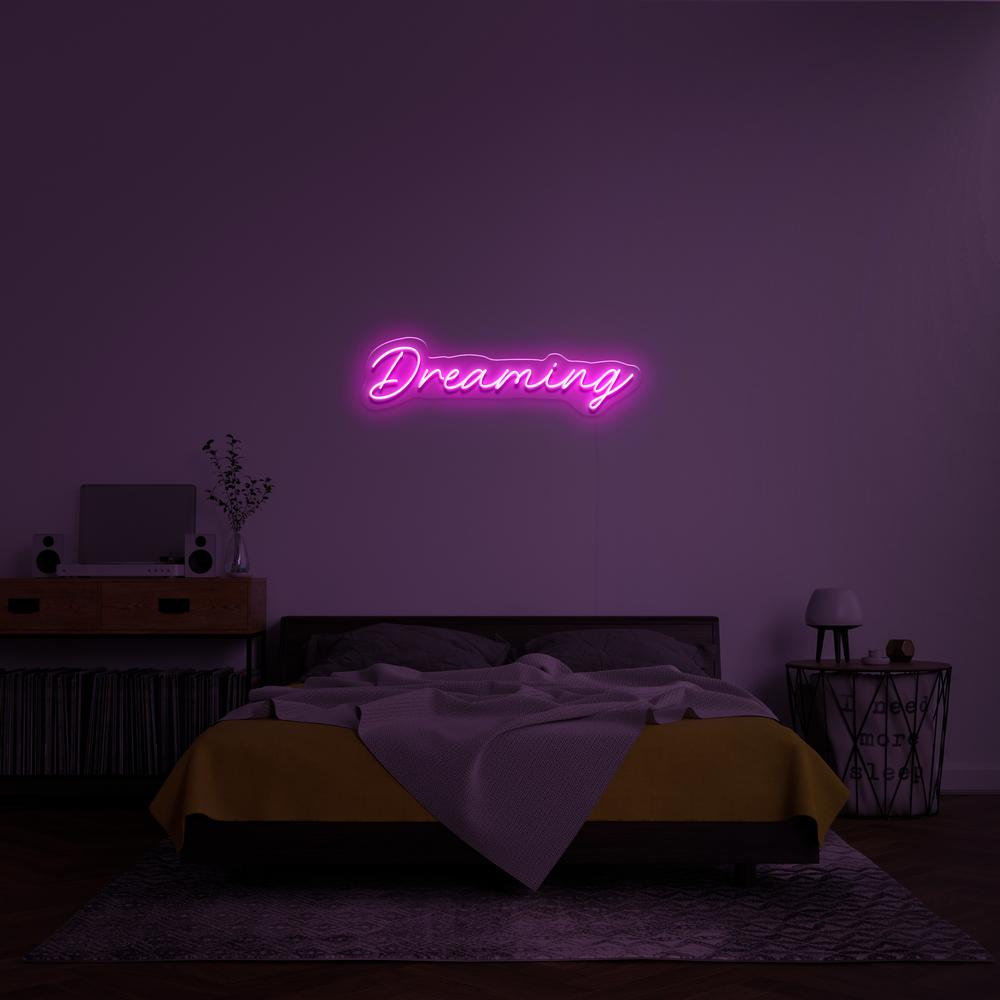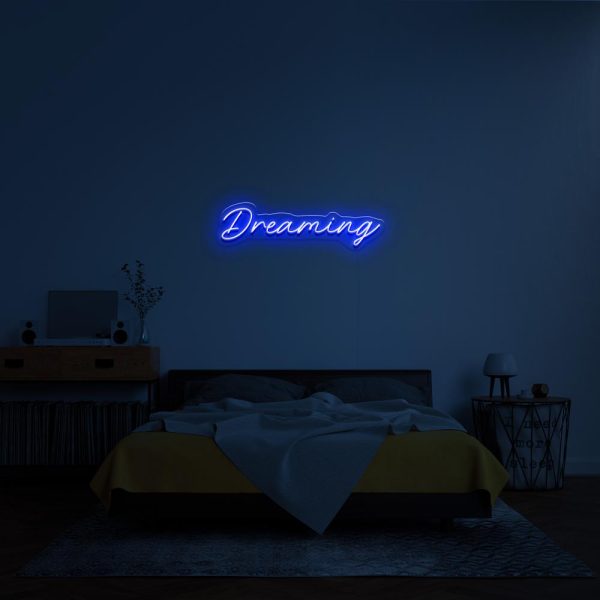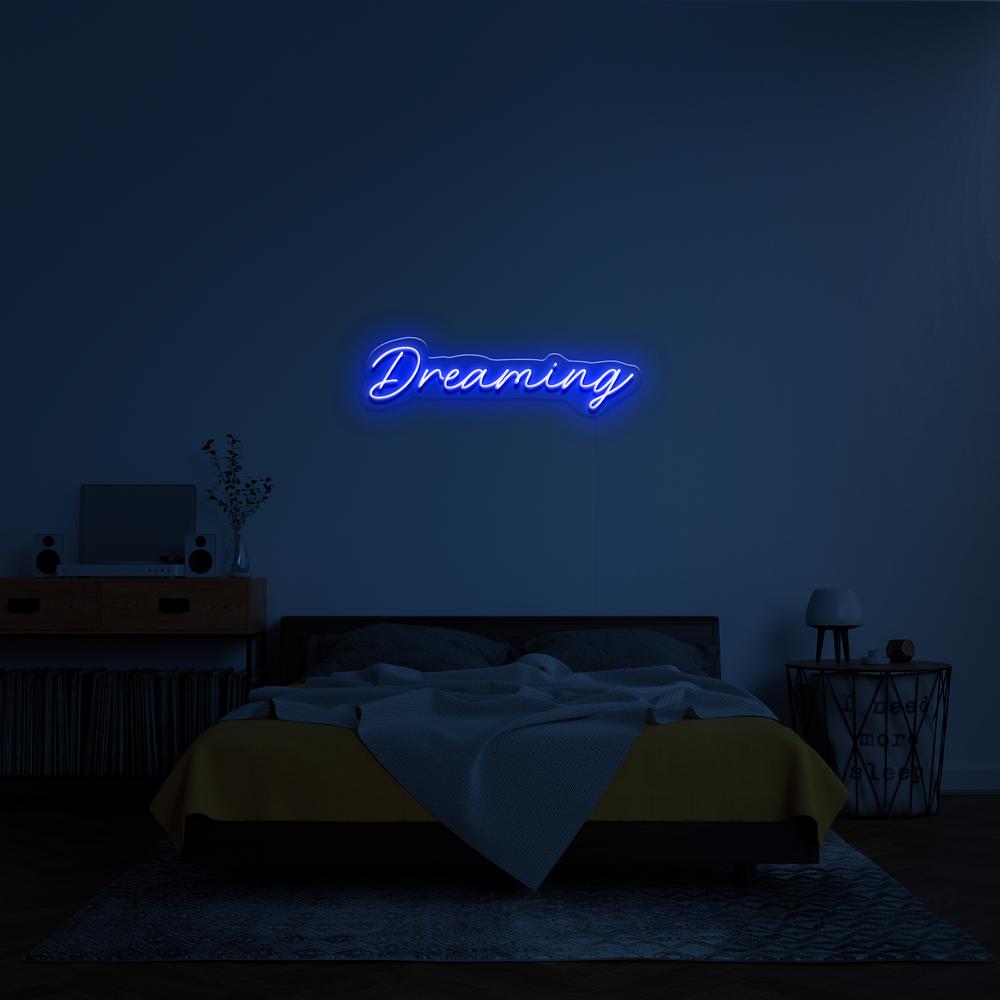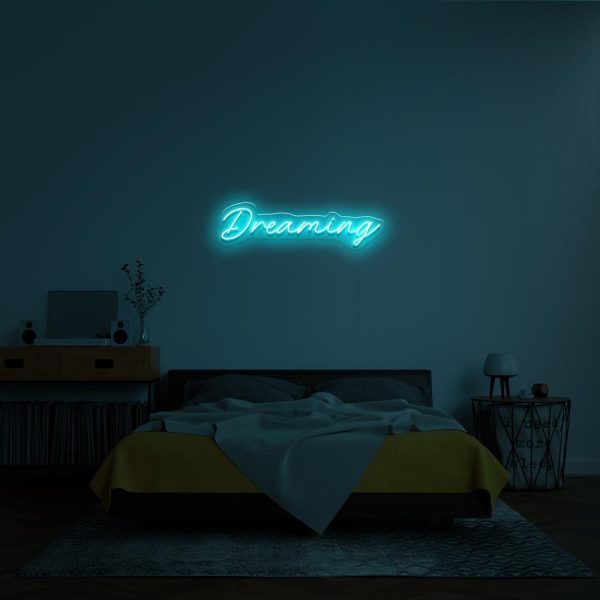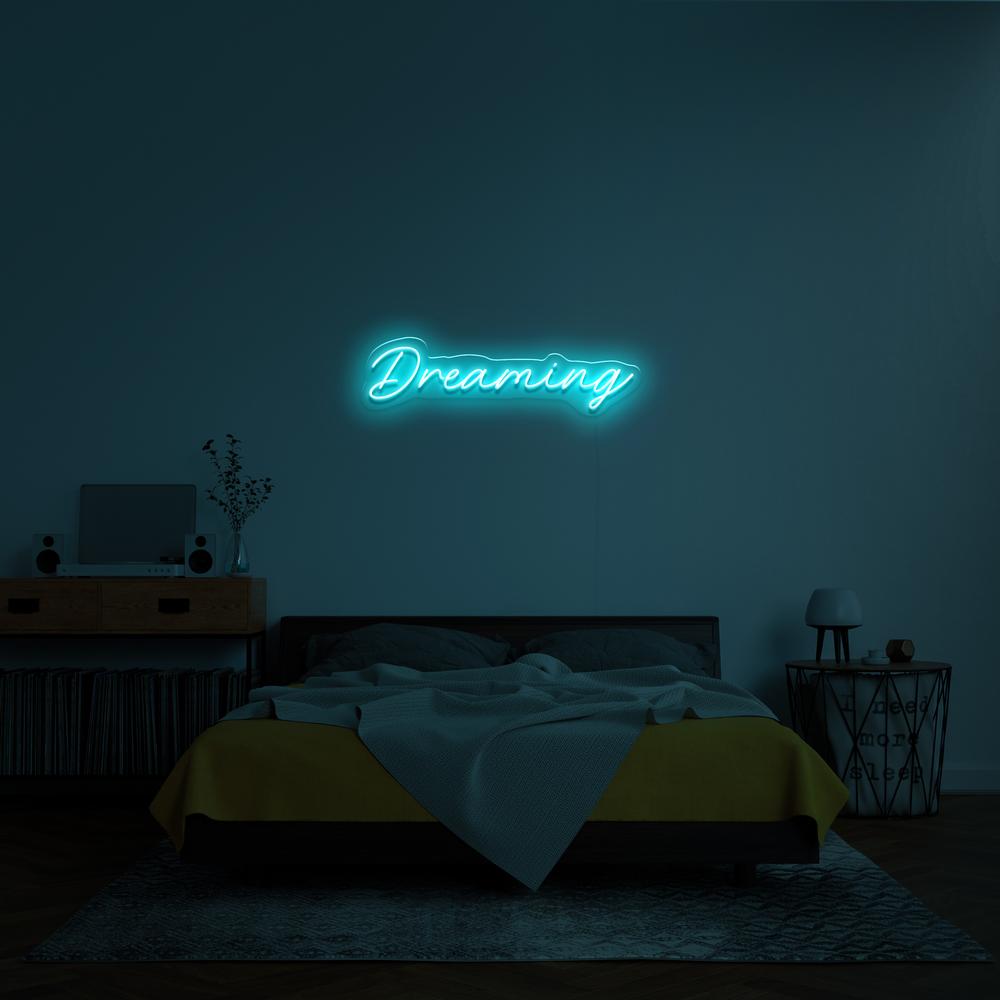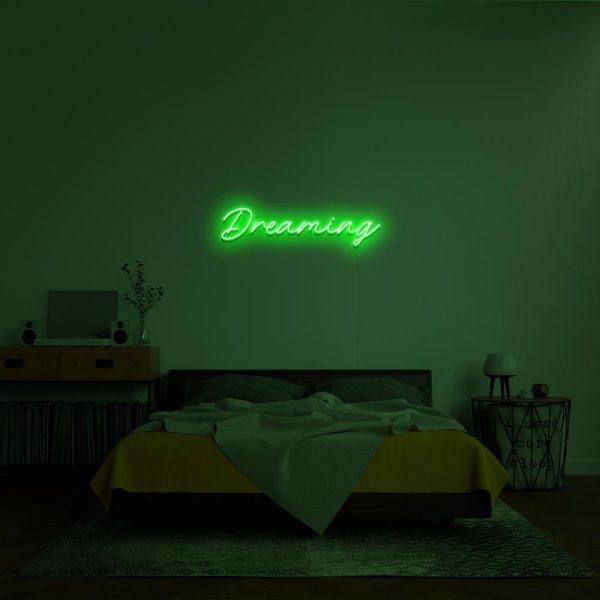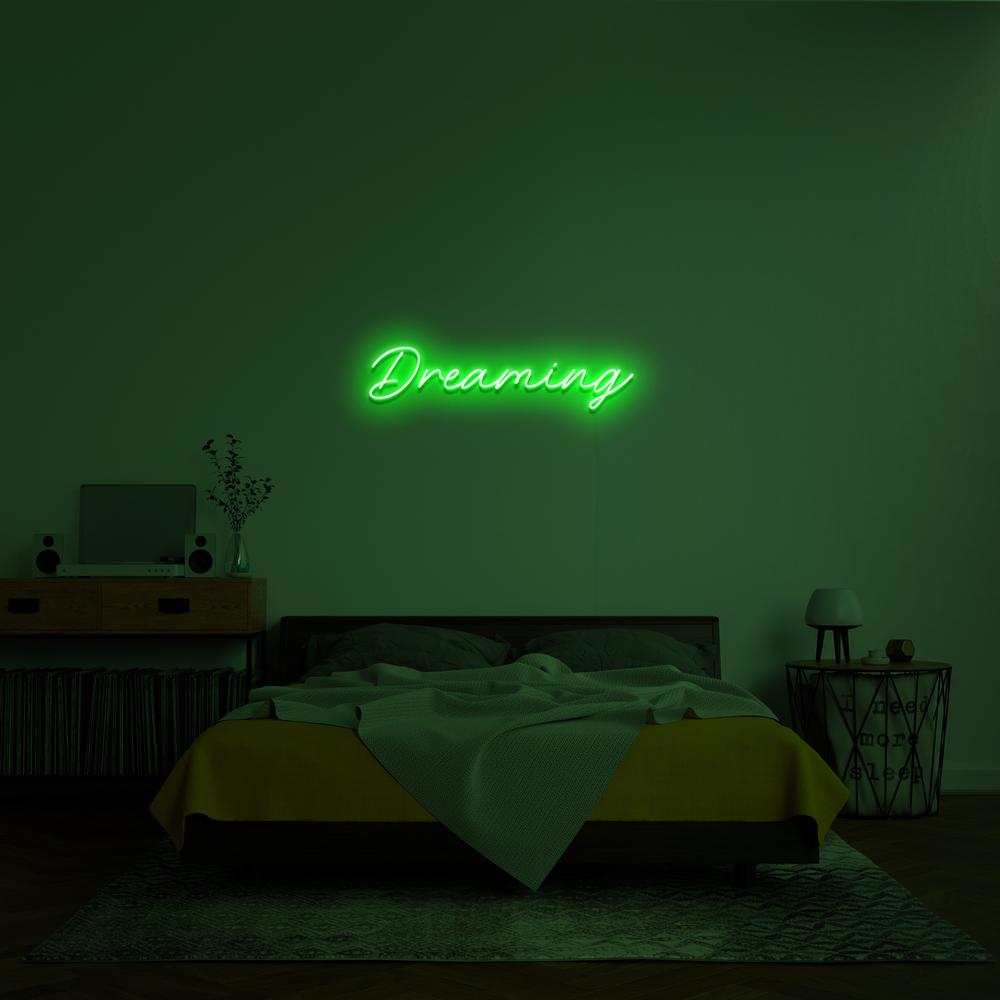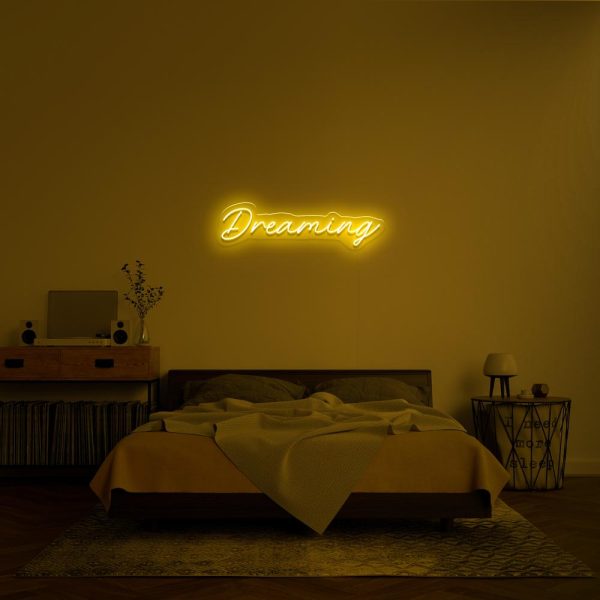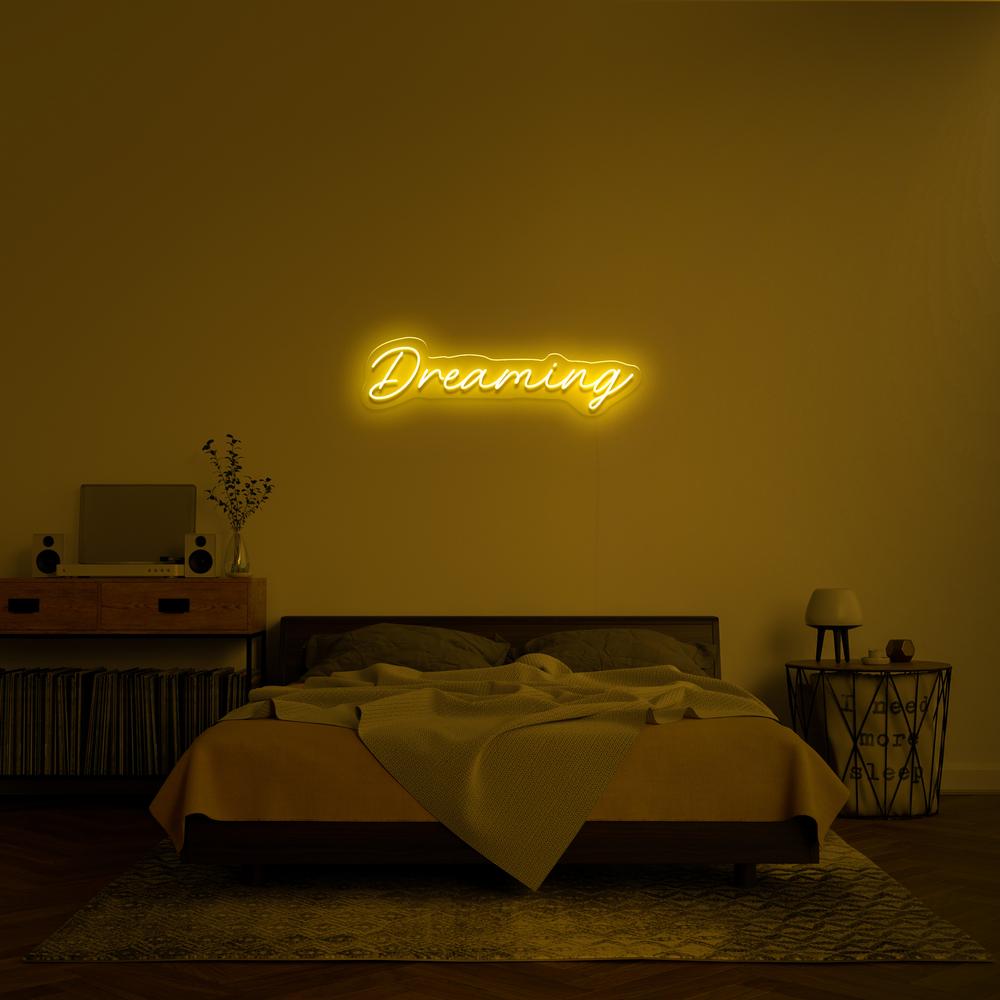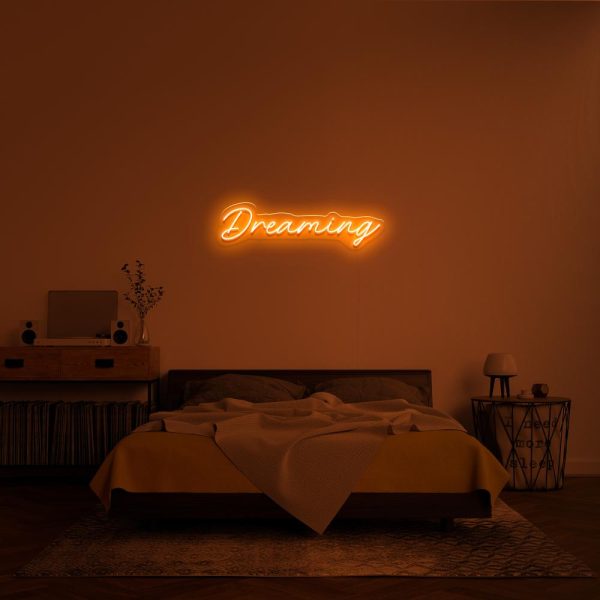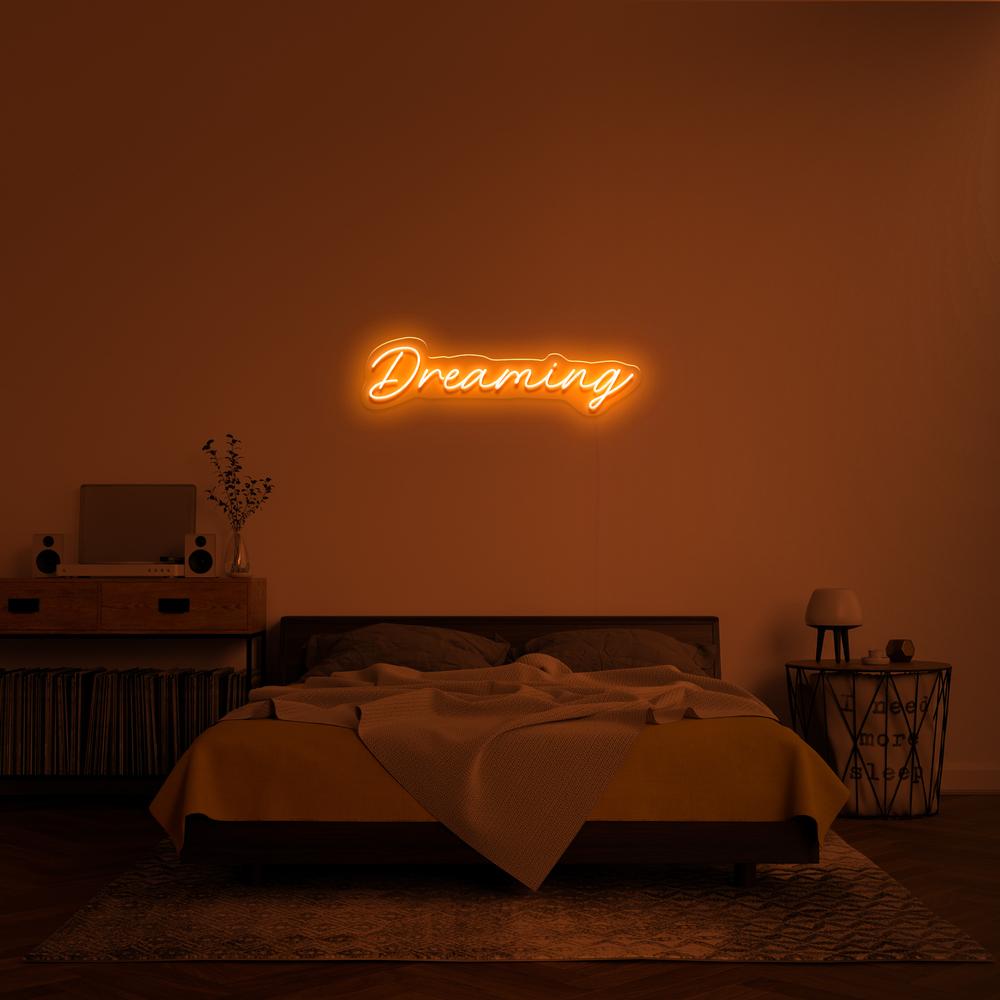 Fancelite® Neon Signs can be in multiple sizes, can last 50,000+ hours, custom made with quality Neon LED Lights. Choose from a wide range of colours like Red, Pink, Blue, Ice Blue, Orange, White, Warm White, Purple, Yellow! Customise Neon Signs with your name, word, letter, logo or quote. Install it on a wall of bedroom, balcony, hall, terrace, office space or workspace.
Size: 3ft width × 1ft height (90CMx30CM)
Estimated : 3-7 Business Days
Custom Size for DREAMING Neon Light Sign
Customise the size of this 
Neon Sign
 on demand. The size and the price mentioned is for the minimum size that is possible for the same design. For any bigger sizes in the same designs, please contact us for the pricing and details.
Durable Material used in Fancelite® Neon Light Signs
Our company uses the highest quality materials to make the best product. Long lasting neon LED light strips that can last 50,000+ hours. Tougher back board 8MM Acrylic. All white wiring to reduce the visibility of the wire and enhance the beauty of the neon sign. You can design your own Neon Sign on Fancelite and get the best service in the world. 
Design your neon sign
 with our advanced customiser or simply contact us.
Warranty & Free Shipping
As neon sign boards are fragile, no need to worry, our company offers full replacement or repair guarantee in such case. Make sure you provide the proof and always unbox the sign while making a video. You can check the return and refund policy for more information on this topic.
2X Brighter LED Lights
3 Year Warranty
Easy to clean & repair
Splash resistant & IP68 Waterproofing (Addon)
A-grade Transparent Acrylic Backing
Tough Breakproof Packaging
Choose RGB option in the colors list above.
Smartphone Controlled

Music Sync for Party

Amazon Alexa, Enabled

3 Year Warranty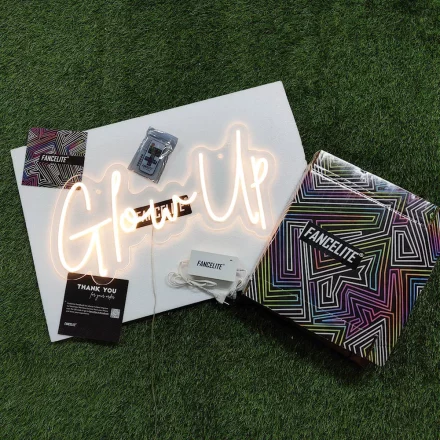 All necessary items and addons are already there.
Neon LED Sign

12V DC Power Supply

Remote Brightness Controller

Installation Kit & Manual
2X
Brighter & Longer Life
We make all the Neon Signs with top-grade LED lights which glows brighter and have a longer life that normal neon signs.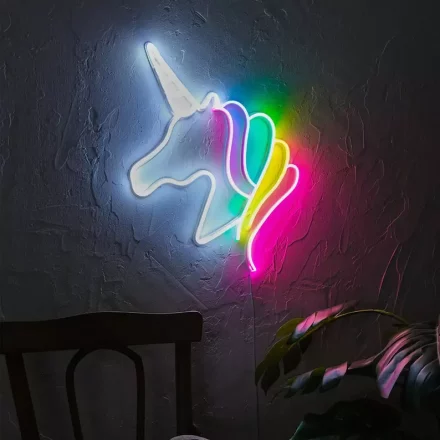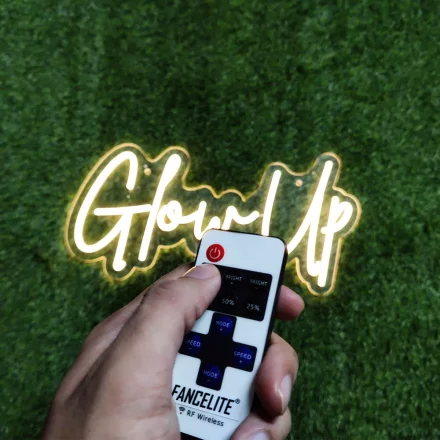 Compact Design

Easy to Use & Lightweight

25+ Modes & Effects
All the orders are delivered in specialised tough boxes. We provide 100% free replacement guarantee if the product arrives with any damages.
Fancelite uses exclusive neon lights made up with LEDs which 2X brighter and last longer longer than competition.
Okay, amazing quality and service, you must be charging too much?
No, you are buying straight from the factory, no middlemen involved. Best prices and top quality, so just go for it!
2X Brighter & Longer Life